Can-ter Vine KKA Katana
Purebred French Alpine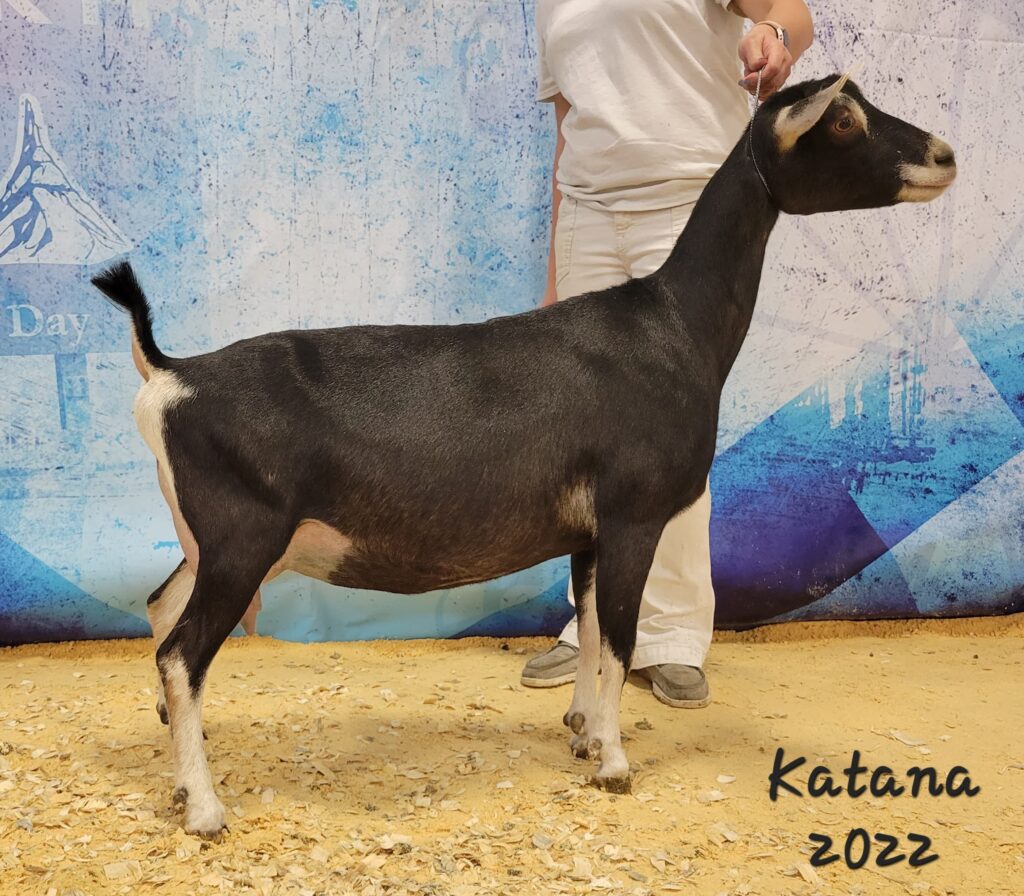 DOB: 3/20/2018
Sire: Kara-Kahl Argento
Sire's Sire: Pleasant-Grove Zen Wingding
Sire's Dam: GCH Kara-Kahl Saga Ajuja
Dam: GCH McCann-Farm Tianna
Dam's Sire: Poplar-Hill Creation Majority
Dam's Dam: Kara-Kahl Americus Asana
Link to Katana's Full Pedigree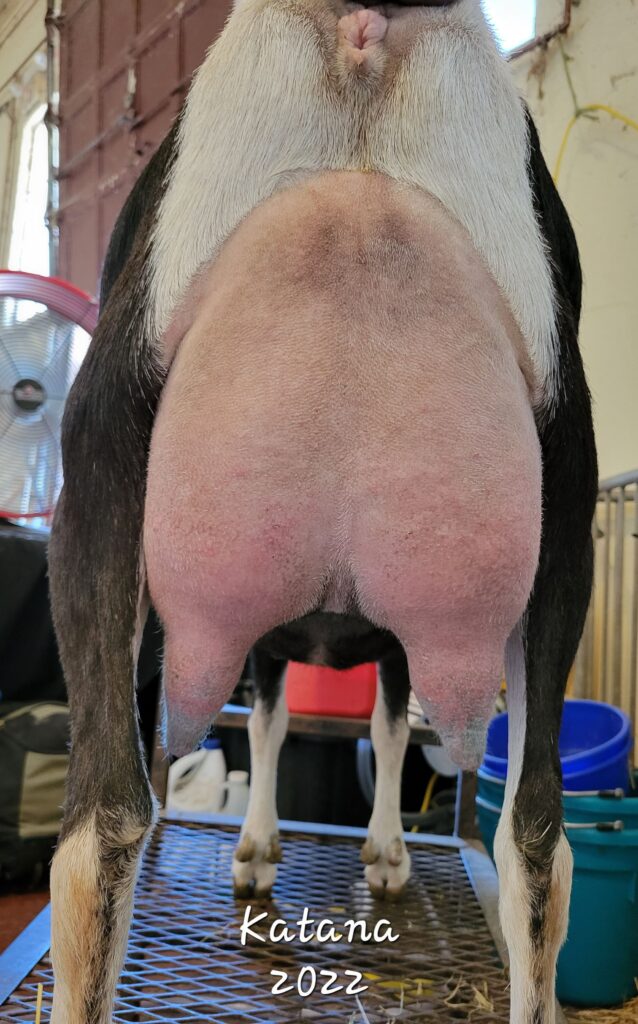 Can-ter Vine MFK Tuesday
Purebred French Alpine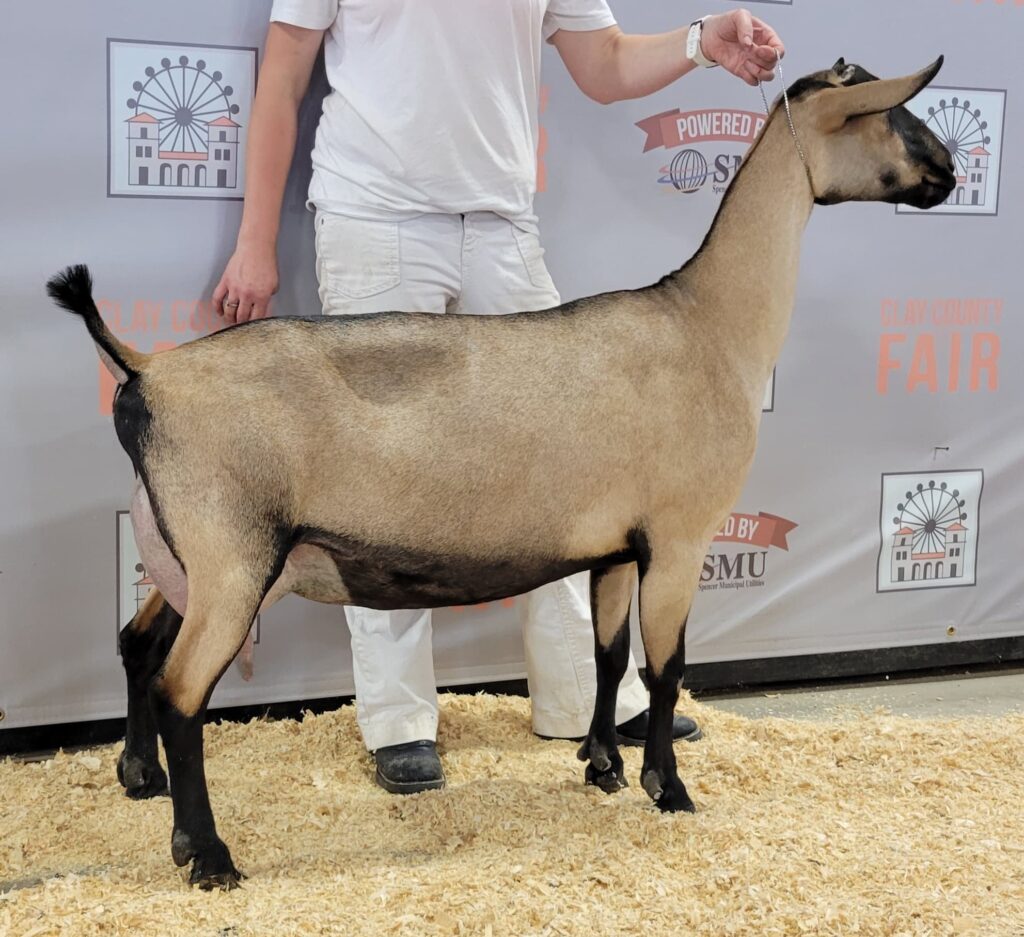 DOB: 3/5/2019
Sire: McCann-Farm HWK Kneville
Sire's Sire: Kickapoo-Valley Proud Hawkeye
Sire's Dam: McCann-Farm Fancy
Dam: GCH McCann-Farm Tianna
Dam's Sire: Poplar-Hill Majority
Dam's Dam: Kara-Kahl Americus Asana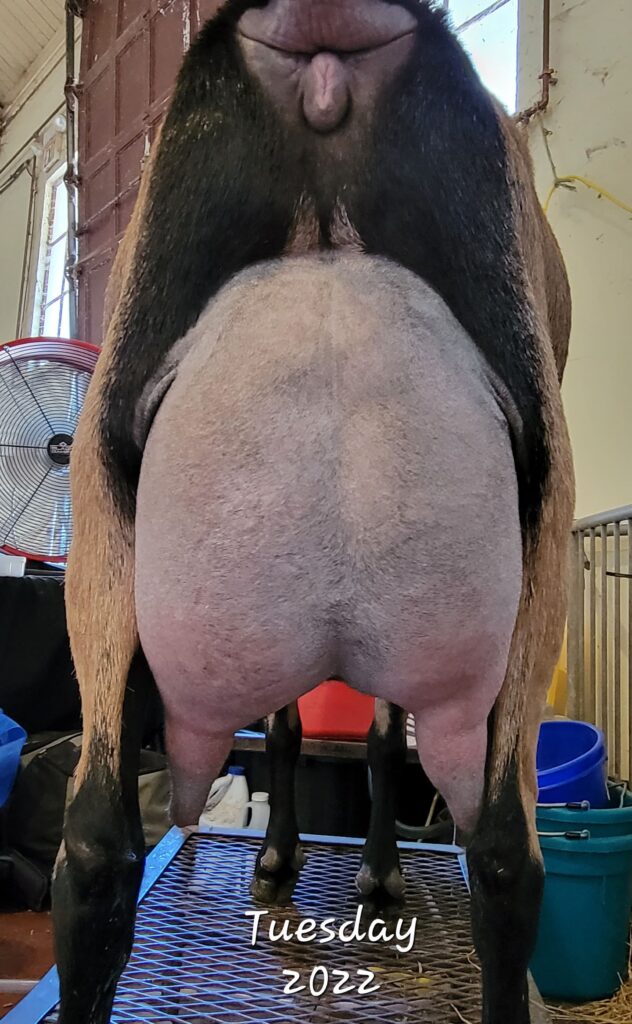 Pleasant-Grove Time To Rally
Purebred French Alpine
DOB: 1/17/2019
Sire: PJ-Baileys' Training Time
Sire's Sire: Angel-Prairie Krazy Train
Sire's Dam: GCH PJ-Baileys' FF Apple Toffee
Dam: Pleasant-Grove WFM Runaround
Dam's Sire: Windrush Farms Blizzard Manny
Dam's Dam: Pleasant-Grove Members Rules
SGCH McCann-Farm Fern
Purebred French Alpine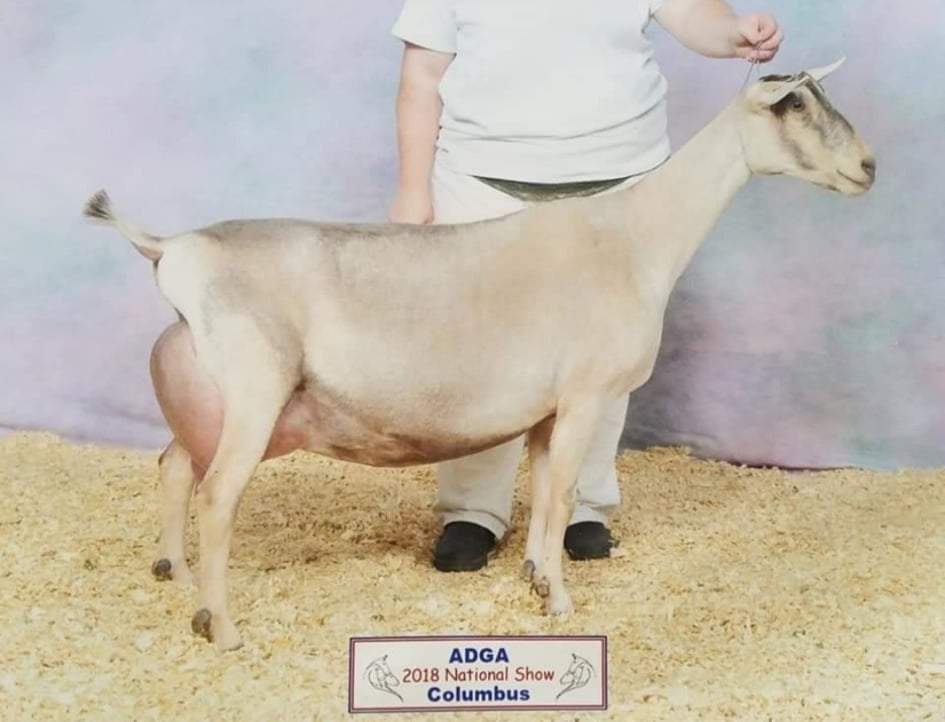 DOB: 03/07/2015
Sire: Kara-Kahl So Long Heartbreaker
Sire's Sire: Pleasant-Grove Amen Longitude
Sire's Dam: Kara-Kahl Elijah So Rare
Dam: SG Kara-Kahl Replay Syrup
Dam's Sire: Sunshine Renna Replay
Dam's Dam: Kara-Kahl Mellow Syria
GCH (Pending) McCann-Farm SRF Heaven CanWait
Purebred French Alpine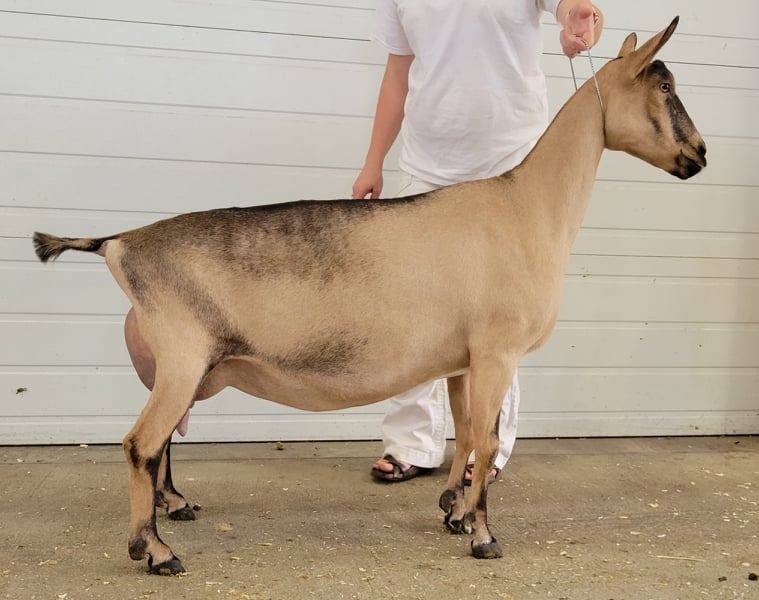 DOB: 05/21/2016
Sire: Windrush Farms The Sheriff
Sire's Sire: Willow Run Abraham Wonder
Sire's Dam: Windrush Farms PVQR Pickle
Dam: McCann-Farm Fern
Dam's Sire: Kara-Kahl So Long Heartbreaker
Dam's Dam: Kara-Kahl Replay Syrup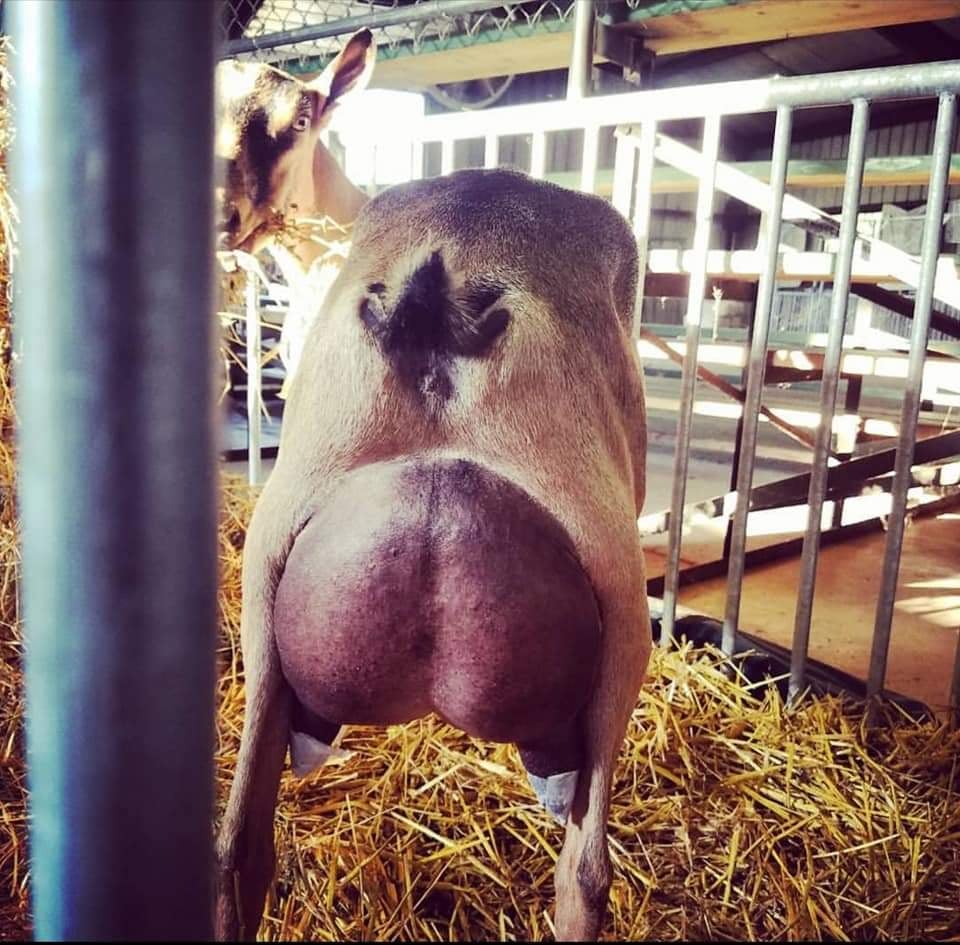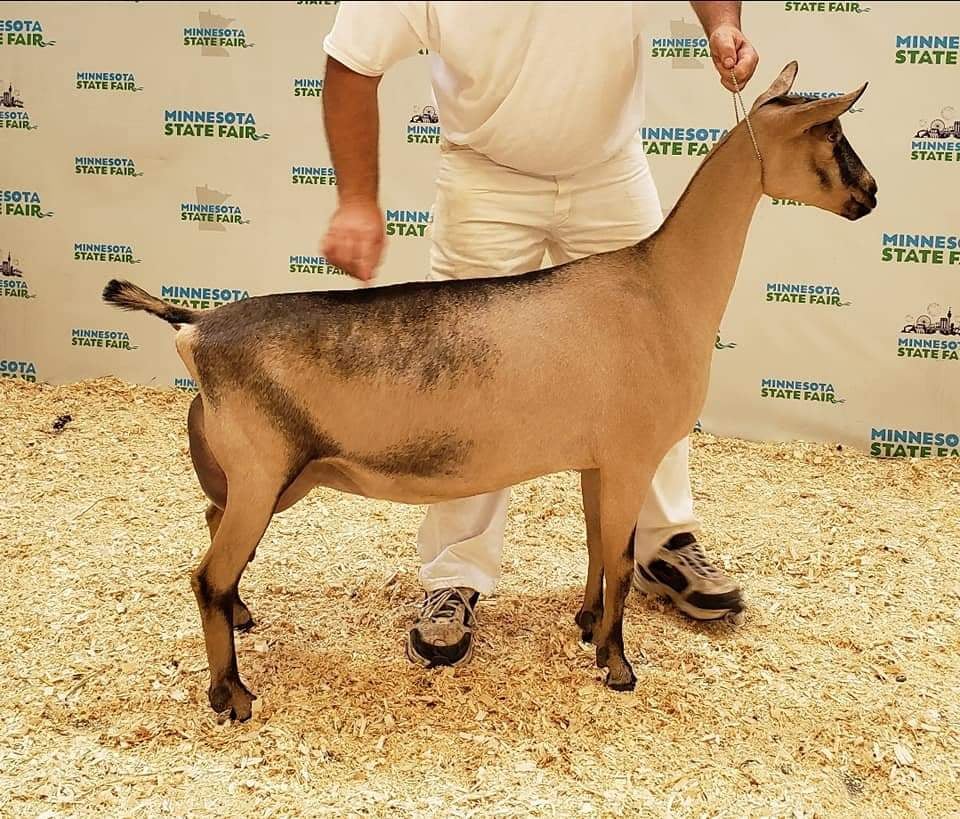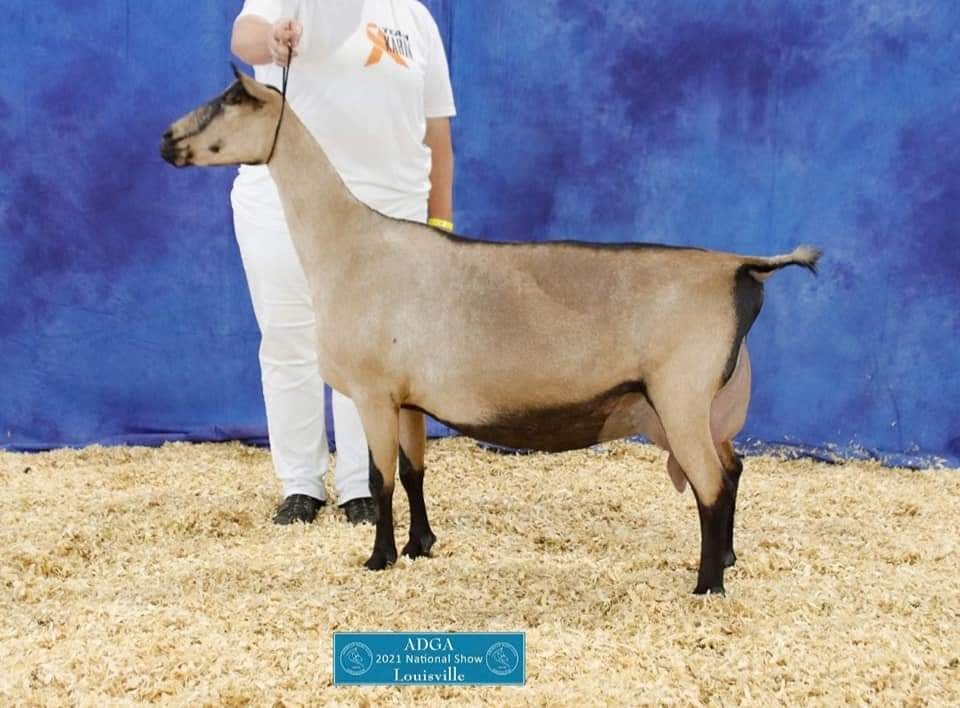 GCH (pending) McCann-Farm Jeannie Marie
Purebred French Alpine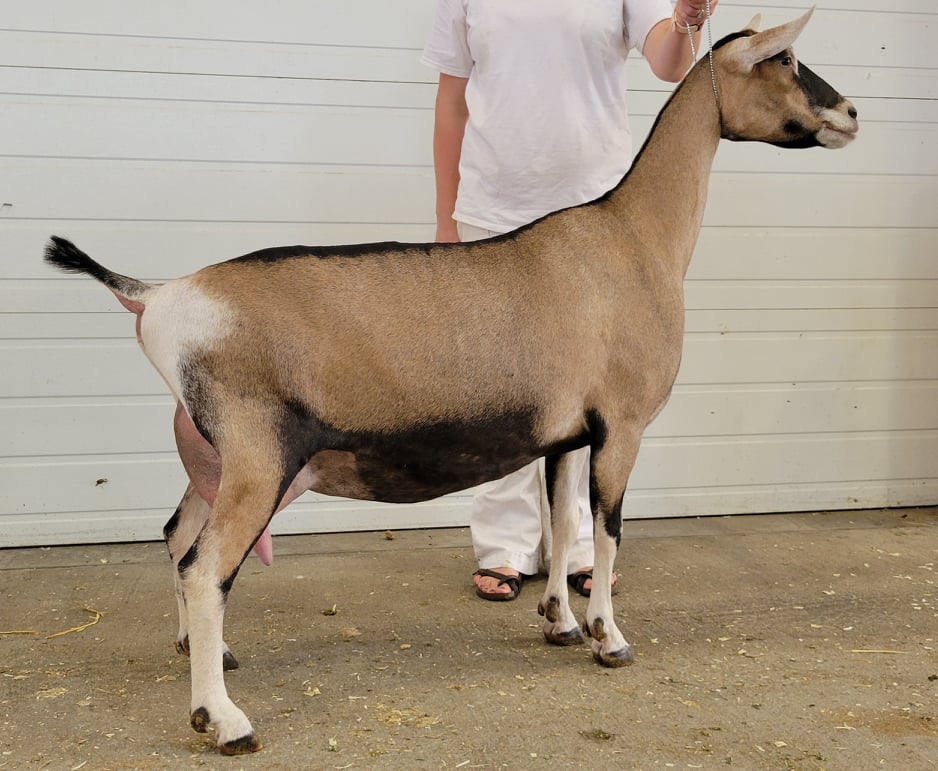 DOB: 02/12/2017
Sire: Kickapoo-Valley Proud Hawkeye
Sire's Sire: Roeburn's KVLW Be Proud Merry
Sire's Dam: CH Kickapoo-Valley Careless Elegy
Dam: McCann-Farm Flirtini
Dam's Sire: Kara-Kahl So Long Heartbreaker
Dam's Dam: Kara-Kahl Sweet Appletini

Meadowwild Mojo's Planet Nine
Purebred Alpine
DOB: 03/23/2019
Sire: Regel Katan Farm Charmer Mojo
Sire's Sire: GCH Windrush Farms IRS Charmer
Sire's Dam: SGCH Katan Farm AB Caana
Dam: Regel Karan Farm Kuiper Belt
Dam's Sire: Regel Katan Farm Real Iceman
Dam's Dam: Regel Katan Farm Chamwow
Can-ter Vine MFK Aurkon
Purebred French Alpine
DOB: 3/5/2020
Sire: McCann-Farm HWK Kneville
Sire's Sire: Kickapoo-Valley Proud Hawkeye
Sire's Dam: McCann-Farm Fancy
Dam: GCH Kara-Kahl Sirius Aurora
Dam's Sire: Kara-Kahl Sirius
Dam's Dam: GCH Kara-Kahl PGL Arugula
Link to Aurkon's Full Pedigree

Can-ter Vine MFK Rebound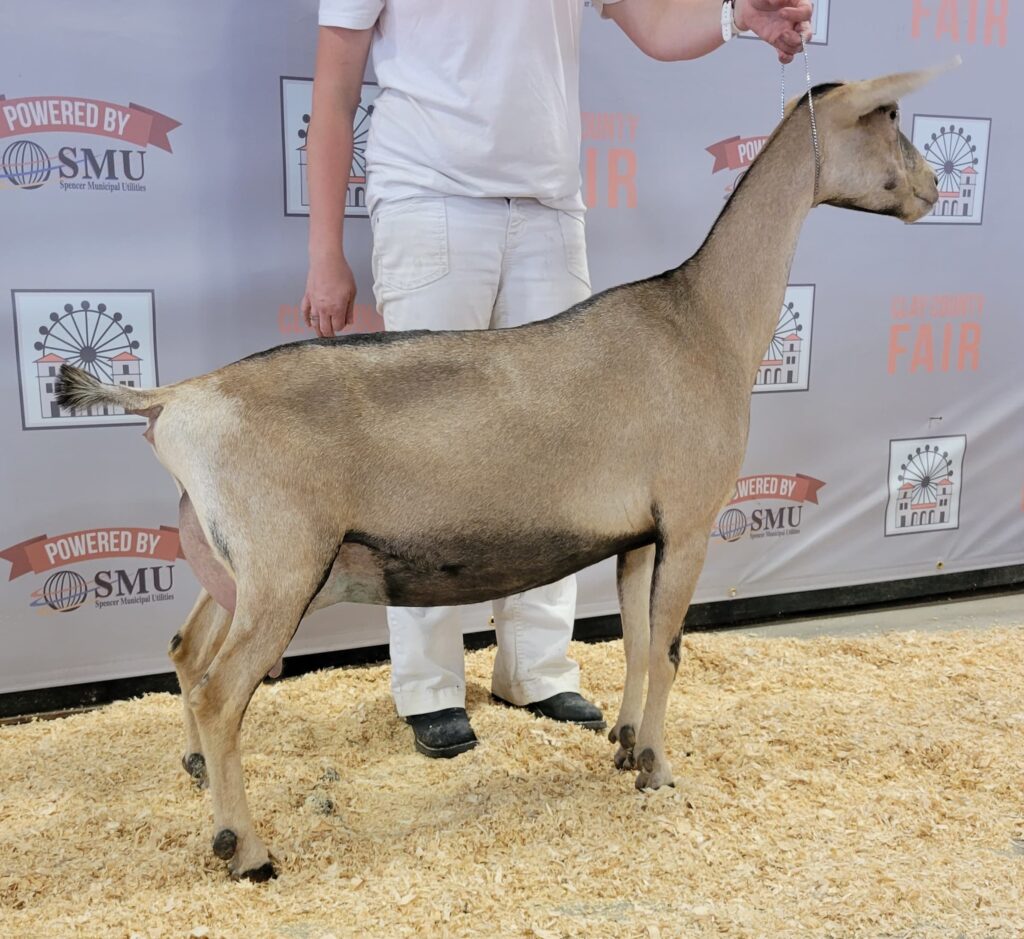 Purebred French Alpine
DOB: 3/5/2020
Sire: McCann-Farm HWK Kneville
Sire's Sire: Kickapoo-Valley Proud Hawkeye
Sire's Dam: McCann-Farm Fancy
Dam: Pleasant-Grove Time to Rally
Dam's Sire: PJ-Baileys' Training Time
Dam's Dam: Pleasant-Grove WFM Runaround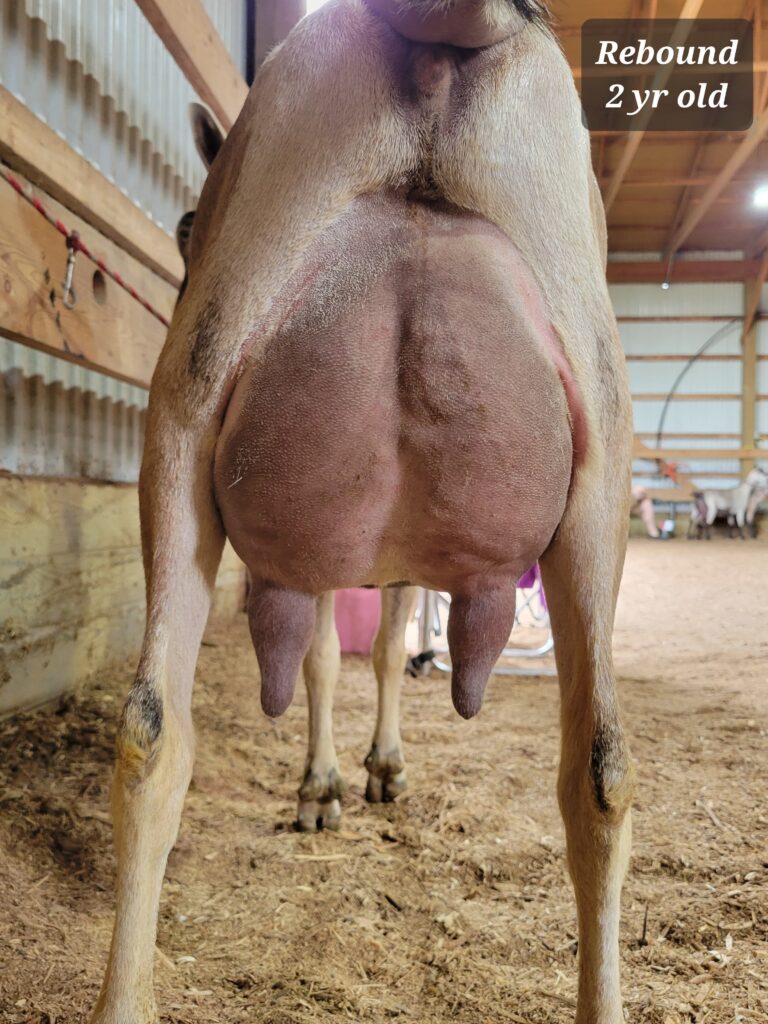 Link to Rebound's Full Pedigree
McCann-Farm JSP Memphis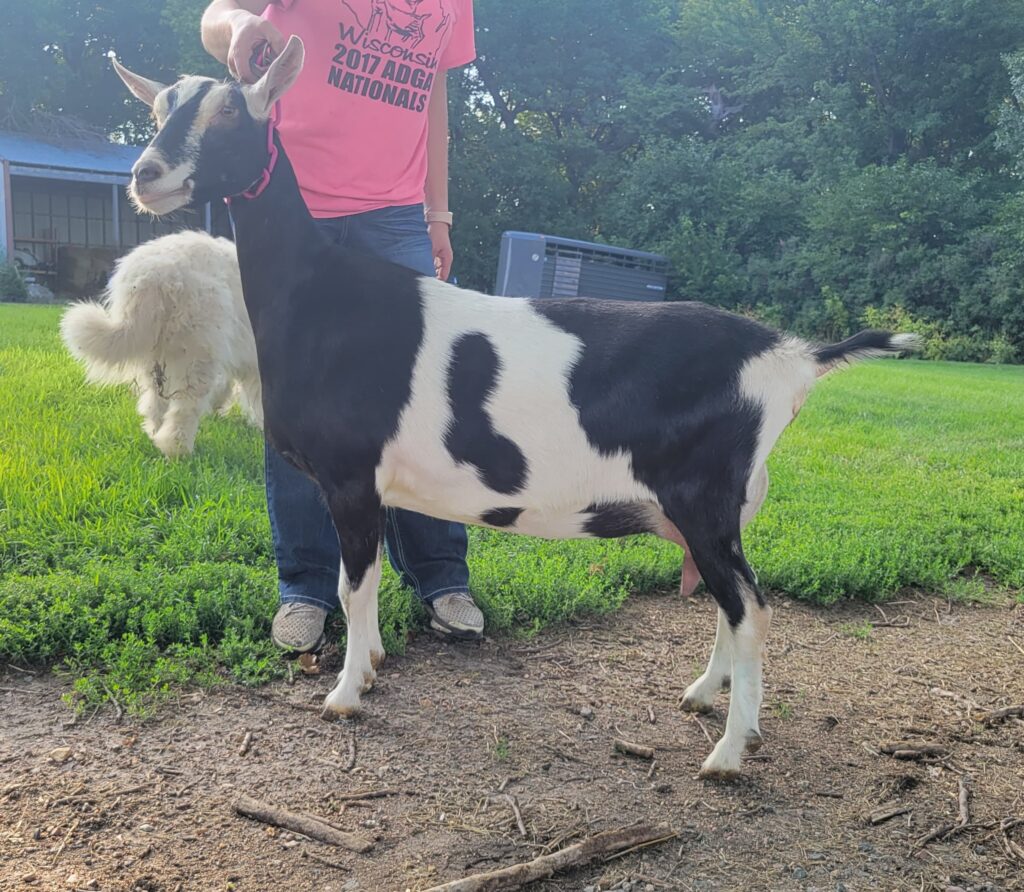 Purebred Alpine
DOB: 2/26/2020
Sire: McCann-Farm JSP Jasper
Sire's Sire: Kara-Kahl So Long Heartbreaker
Sire's Dam: SG Kara-Kahl Replay Syrup
Dam: The Katarina
Dam's Sire: McCann-Farm Fortworth
Dam's Dam: Kara-Kahl Americus Awe Baby
McCann-Farm MRR Nemesis
Purebred Alpine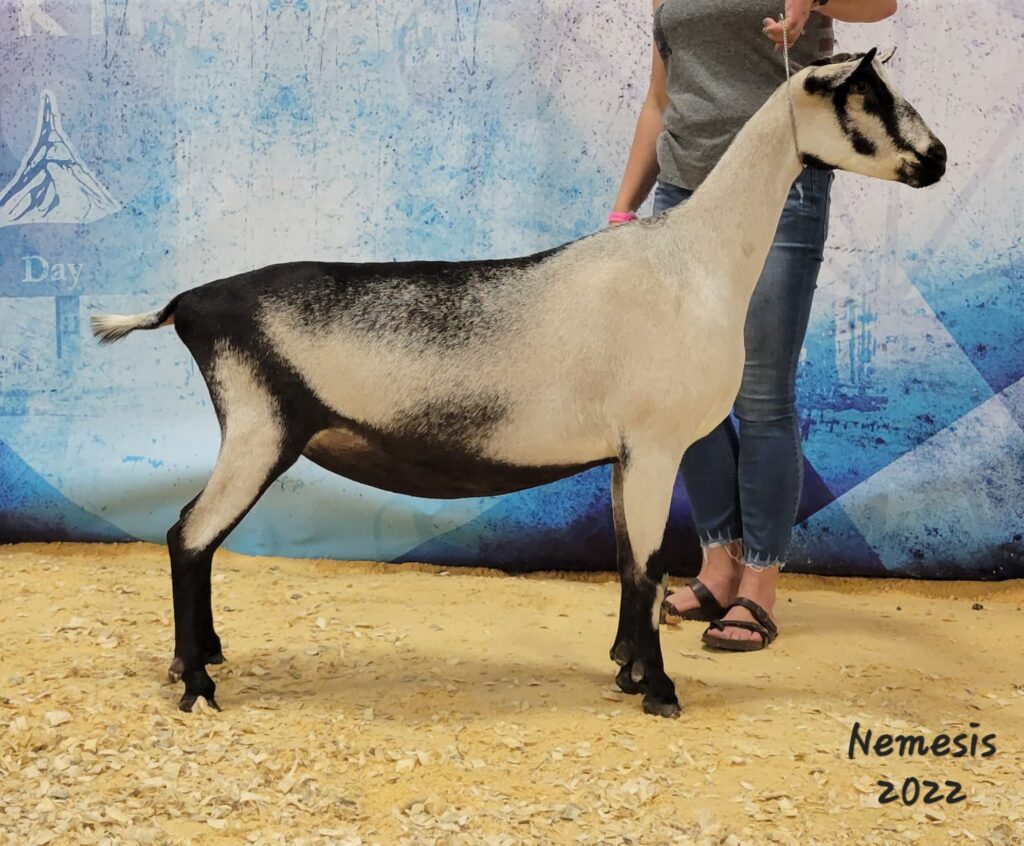 DOB: 2/9/2021
Sire: Marran Rose's Rochester
Sire's Sire: Sunshine Conina Condor
Sire's Dam: Marran Rapture's Rose
Dam: McCann-Farm HWK Lucky Klover
Dam's Sire: Kickapoo-Valley Proud Hawkeye
Dam's Dam: McCann-Farm Fern
McCann-Farm MRR Super Nova
Purebred Alpine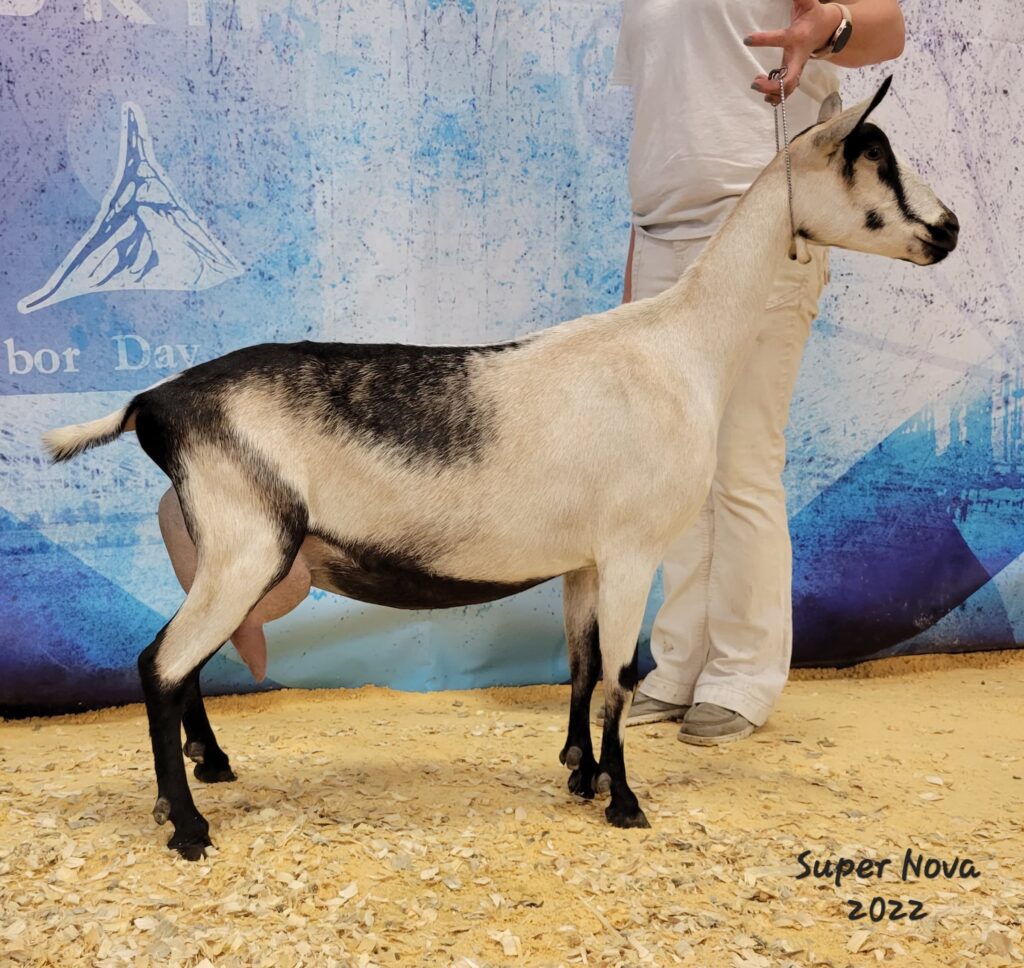 DOB: 2/9/2021
Sire: Marran Rose's Rochester
Sire's Sire: Sunshine Conina Condor
Sire's Dam: Marran Rapture's Rose
Dam: McCann-Farm HWK Lucky Klover
Dam's Sire: Kickapoo-Valley Proud Hawkeye
Dam's Dam: McCann-Farm Fern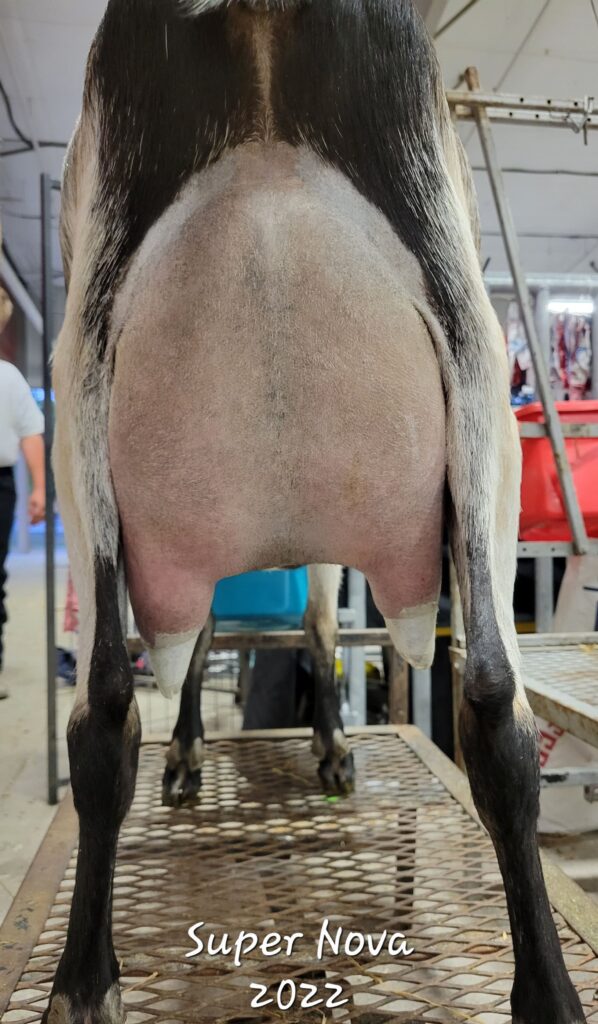 McCann-Farm MRR Nutmeg
Purebred Alpine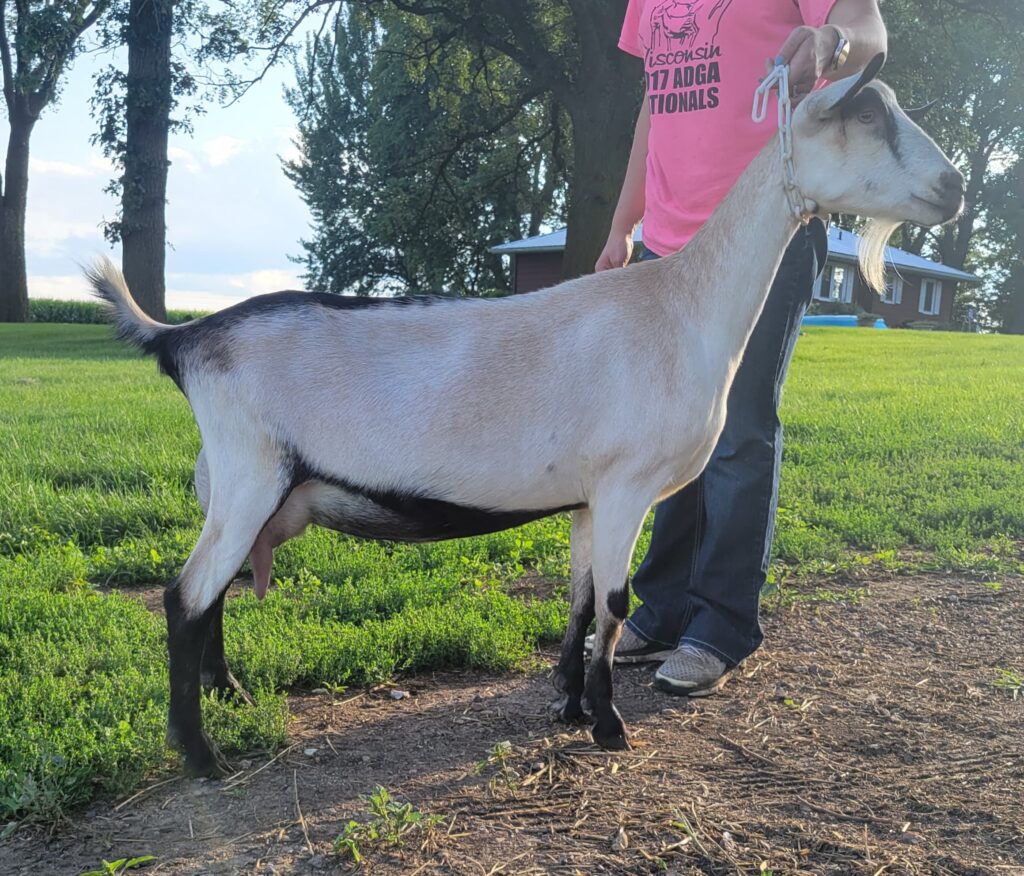 DOB: 2/9/2021
Sire: Marran Rose's Rochester
Sire's Sire: Sunshine Conina Condor
Sire's Dam: Marran Rapture's Rose
Dam: McCann-Farm HWK Lucky Klover
Dam's Sire: Kickapoo-Valley Proud Hawkeye
Dam's Dam: McCann-Farm Fern
Can-ter Vine MHJ Wednesday
Purebred Alpine
DOB: 2/9/2021
Sire: McCann-Farm HBR Jasper
Sire's Sire: Kara-Kahl So Long Heartbreaker
Sire's Dam: SG Kara-Kahl Replay Syrup
Dam: Can-ter Vine MFK Tuesday
Dam's Sire: McCann-Farm HWK Kneville
Dam's Dam: GCH McCann-Farm Tianna
McCann-Farm MGM Nightengale
Purebred French Alpine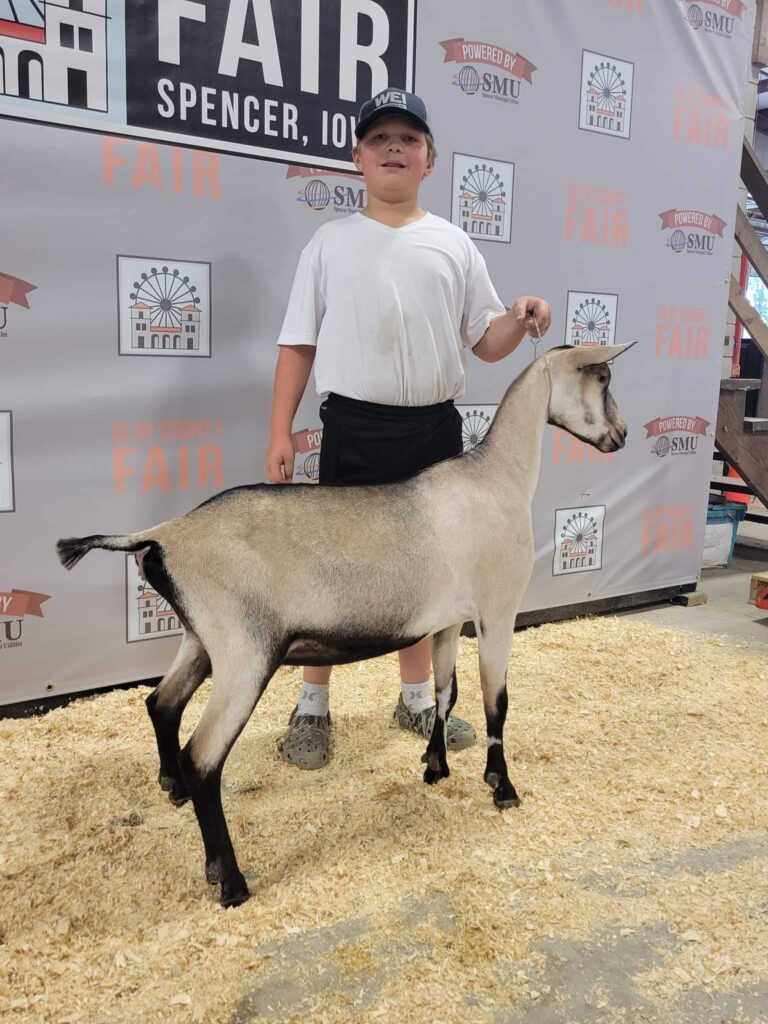 DOB: 02/18/2021
Sire: McCann-Farm AUD Magic Mike
Sire's Sire: Kara-Kahl Audacity
Sire's Dam: McCann-Farm Jeannie Marie
Dam: McCann-Farm CHL Liesl Weapon
Dam's Sire: Regel Katan Farm Lysanstochill
Dam's Dam: McCann-Farm SRF Heaven CanWait
Can-ter Vine MFK Babe
American Alpine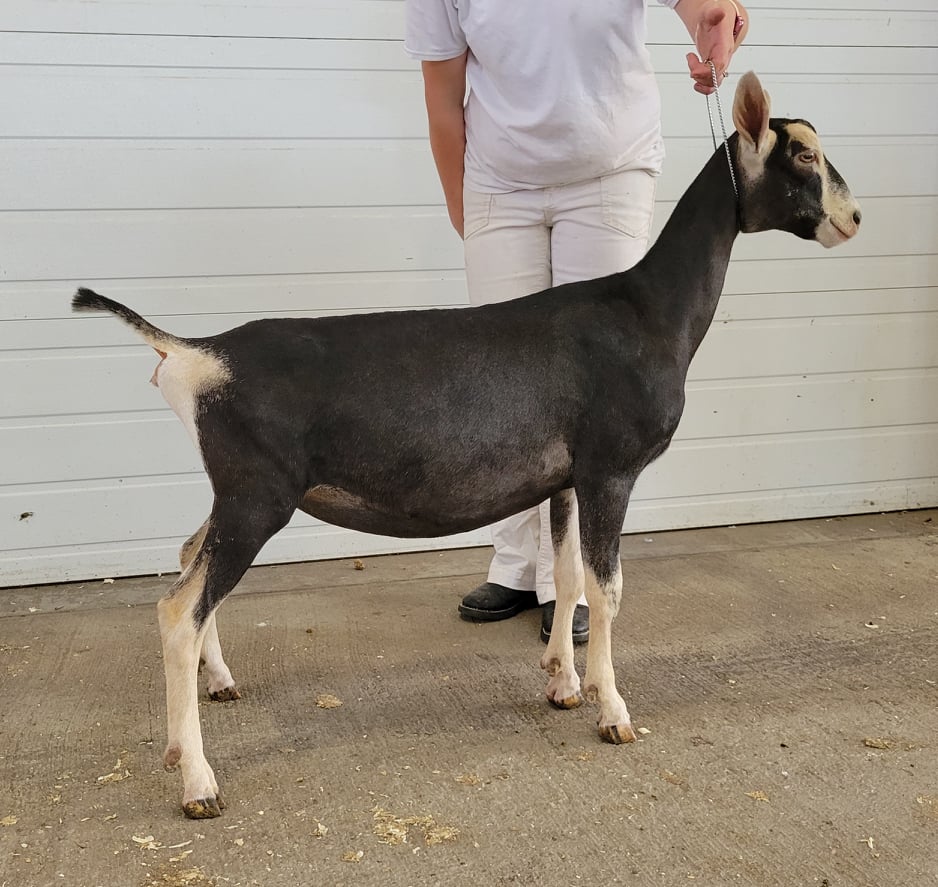 DOB: 02/23/2021
Sire: McCann-Farm HWK Kneville
Sire's Sire: SG Kickapoo-Valley Proud Hawkeye
Sire's Dam: McCann-Farm Fancy
Dam: Sweet-Dreams Eros Kudzu
Dam's Sire: Tempo Aquila Free Eros
Dam's Dam: Sweet-Dreams E Fuschia
Can-ter Vine MFK Loon
American Alpine

DOB: 02/23/2021
Sire: McCann-Farm HWK Kneville
Sire's Sire: SG Kickapoo-Valley Proud Hawkeye
Sire's Dam: McCann-Farm Fancy
Dam: Sweet-Dreams Eros Kudzu
Dam's Sire: Tempo Aquila Free Eros
Dam's Dam: Sweet-Dreams E Fuschia
Reference Does
GCH Kara-Kahl Sirius Aurora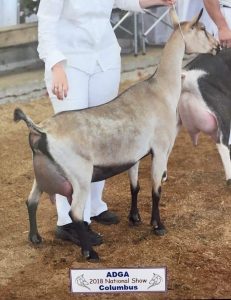 Sire: Kara Kahl Sirius
Sire's Sire: Pleasant Grove Zen Wingnut
Sire's Dam: GCH Kara Kahl Antonio's Siri
Dam: CH Kara-Kahl PGL Arugula
Dam's Sire: Pleasant-Grove Amen Longitude
Dam's Dam: GCH Kara-Kahl Sauvignon Aware
Link to Aurora's full pedigree
We were fortunate enough to have Aurora join our small but growing Alpine heard in the fall of 2019. We have long admired her and her very impressive pedigree. She placed 11th at the 2018 National show, was a part of the 2nd place produce of Dam. She placed 1st/1st udder 3-year old at the Iowa State Fair . She appraised 90 in June 2018 at just 2 months fresh.

Linear Appraisal
02-04 85 (V++V)
03-02 90 (VEVE)
4-04 91 (VEEE)
Aurora has been bred to our junior herd sire Mythic. Buck kid reservations are available.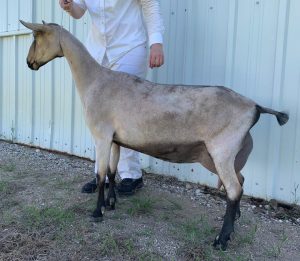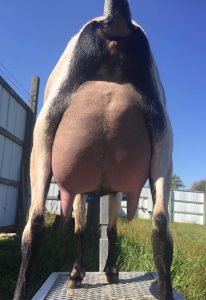 Can-ter Vine MFK Alaska
Purebred French Alpine
DOB: 3/5/2020
Sire: McCann-Farm HWK Kneville
Sire's Sire: Kickapoo-Valley Proud Hawkeye
Sire's Dam: McCann-Farm Fancy
Dam: GCH Kara-Kahl Sirius Aurora
Dam's Sire: Kara-Kahl Sirius
Dam's Dam: GCH Kara-Kahl PGL Arugula
Alaska has been bred to Kara-Kahl Auric for March kids. Doe and buck kid reservations available.
GCH McCann-Farm Tianna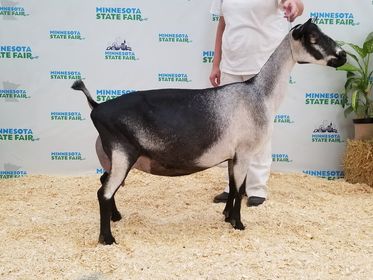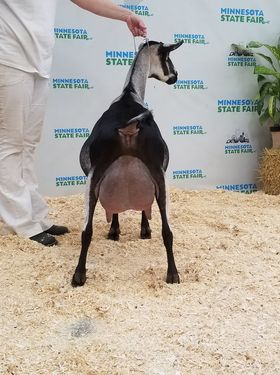 DOB: 4/15/2013
Sire: Poplar-Hill Creation Majority
Sire's Sire: Poplar-Hill Sauvignon Creation
Sire's Dam: Poplar-Hill Tea Much
Dam: Kara-Kahl Americus Asana
Dam's Sire: Kara-Kahl Americus
Dam's Dam: Kara-Kahl Ember Asha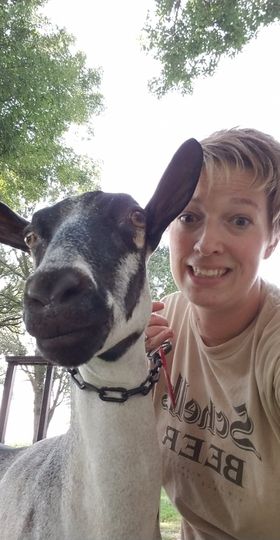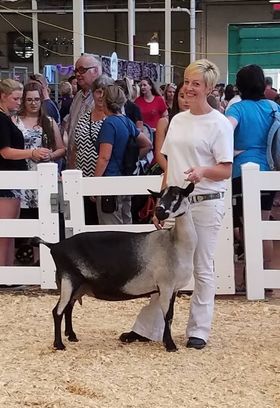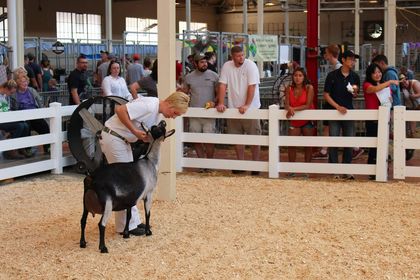 Sweet-Dreams Eros Kudzu
American Alpine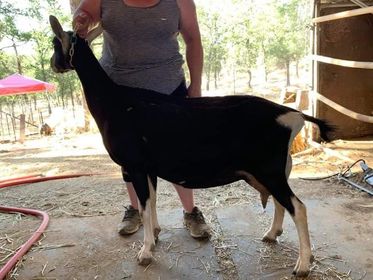 DOB: 3/7/2018
Sire: Tempo Aquila Free Eros
Sire's Sire: Redwood Hills Jazz Rimrock
Sire's Dam: Tempo Aquila Living Free
Dam: Sweet-Dreams E Fuschia
Dam's Sire: Sweet-Dreams SOS Emperor
Dam's Dam: SGCH Sweet-Dreams S Yasha
ZuZu has been bred to Kneville for end of February kids. Bucks and does available.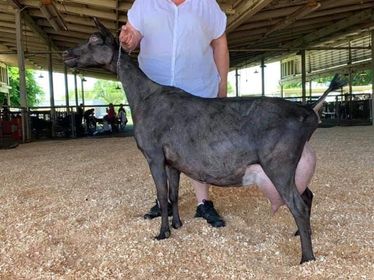 SG McCann-Farm HWK Lucky Klover
Purebred French Alpine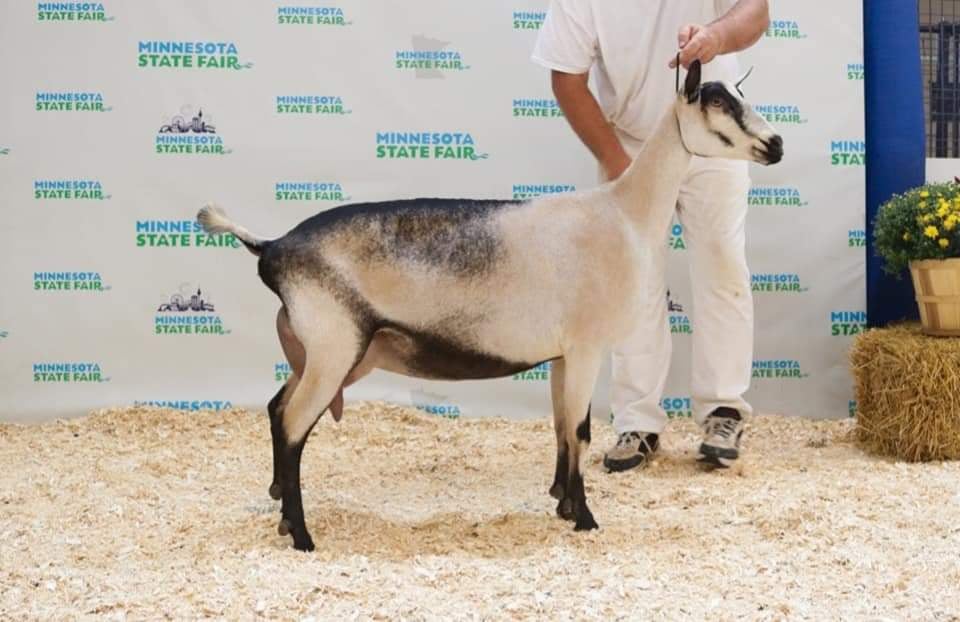 DOB: 02/23/2018
Sire: Kickapoo-Valley Proud Hawkeye
Sire's Sire: Roeburn's KVLW Be Proud Mary
Sire's Dam: SGCH Kickapoo-Valley Careless Elegy
Dam: GCH McCann-Farm Fern
Dam's Sire: Kara-Kahl So Long Heartbreaker
Dam's Dam: SG Kara-Kahl Replay Syrup

McCann-Farm CHL Liesl Weapon
Purebred French Alpine
DOB: 02/23/2019
Sire: Regal Katan Farm Lysanstochill
Sire's Sire: Addi-Hill Shamus Lysander
Sire's Dam: Pleasant-Grove Wakeup Relaxed
Dam: McCann-Farm SRF HeavenCanWait
Dam's Sire: Windrush Farms The Sheriff
Dam's Dam: GCH McCann-Farm Fern


McCann-Farm HWK Matilda
Purebred French Alpine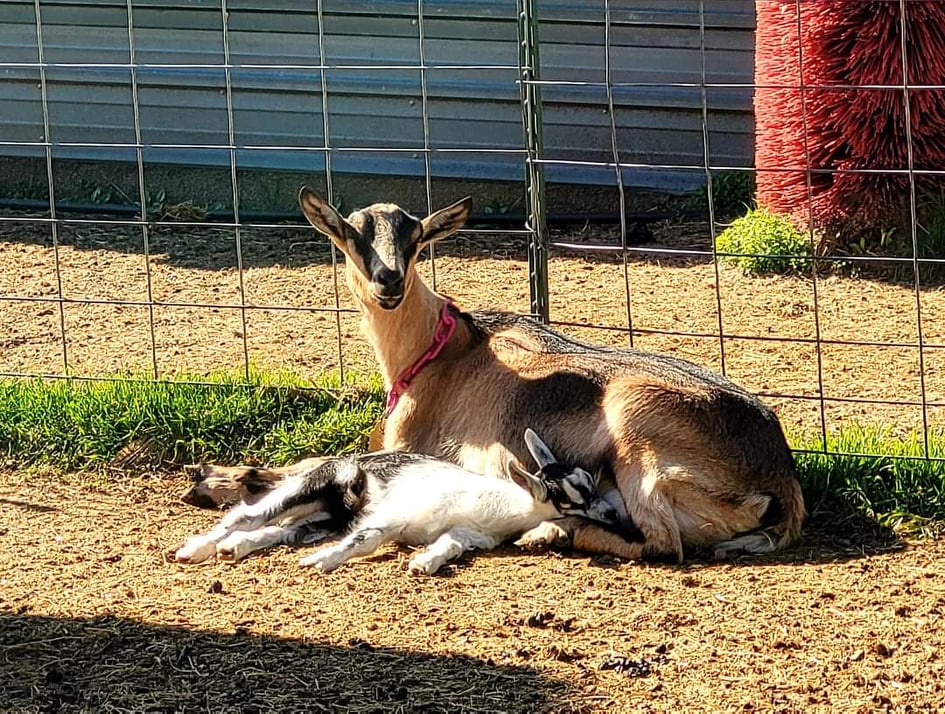 DOB: 02/23/2020
Sire: Kickapoo-Valley Proud Hawkeye
Sire's Sire: Roeburn's KVLW Be Proud Merry
Sire's Dam: SGCH Kickapoo-Valley Careless Elegy
Dam: McCann-Farm SRF Heaven CanWait
Dam's Sire: Windrush Farms The Sheriff
Dam's Dam: SGCH McCann-Farm Fern

McCann-Farm AUD My MilkShake
Purebred French Alpine

DOB: 02/23/2020
Sire: Kara-Kahl Audacity
Sire's Sire: Pleasant-Grove Zen Wingding
Sire's Dam: GCH Kara-Kahl PGL Arugula
Dam: Kara-Kahl Elijah So Rare
Dam's Sire: Willow Run Landmark Elijah
Dam's Dam: SG Kara-Kahl Chirac So Fine