McCann-Farm HBR Jasper
Purebred French Alpine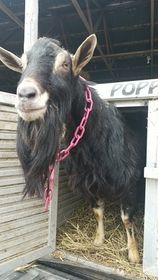 DOB: 4/8/2017 FS89 (VEV) @02-03
Sire: Kara-Kahl So Long Heartbreaker
Sire's Sire: Pleasant-Grove Amen Longitude
Sire's Dam: Kara-Kahl Elijah So Rare
Dam: Kara-Kahl Replay Syrup
Dam's Sire: Sunshine Renna Replay
Dam's Dam: Kara-Kahl Mellow Syria
Link to Jasper's Full Pedigree
Jasper came to us in the winter of 2020 from the McCann-Farm herd. He is a full brother to McCann-Farm Fern and we have high hopes for him in our herd.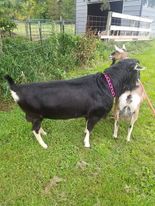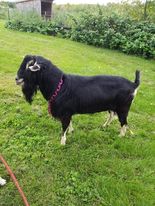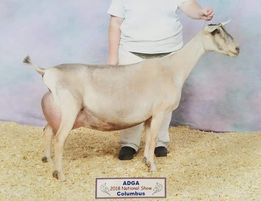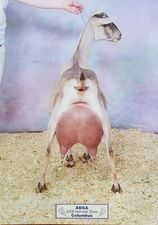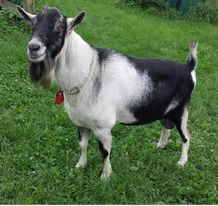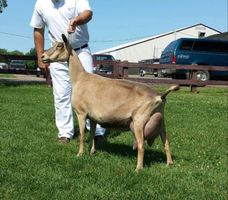 McCann-Farm HWK Kneville
Purebred French Alpine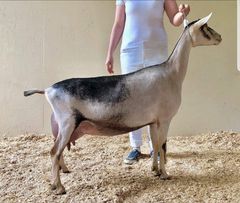 DOB: 2/28/2018
Sire: Kickapoo-Valley Proud Hawkeye
Sire's Sire: Roeburn's KVLW Be Proud Mary
Sire's Dam: SGCH Kickapoo-Valley Careless Elegy
Dam: McCann-Farm Fancy
Dam's Sire: Regal Katan Farm Charmer Mojo
Dam's Dam: McCann-Farm HBR Electra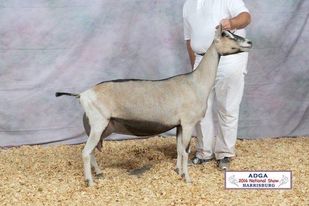 Kara-Kahl Auric
Purebred French Alpine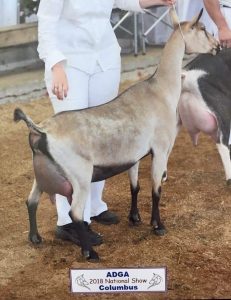 DOB: 3/10/2019
Sire: Sunshine Rehma Regard
Sire's Sire: SG Nodaway MD Ayla's Aries
Sire's Dam: SGCH Sunshine Clare Rehma
Dam: Kara-Kahl Sirius Aurora
Dam's Sire: Kara-Kahl Sirius
Dam's Dam: GCH Kara-Kahl PGL Arugula
***FOR SALE. We purchased Auric before we got the opportunity to bring his dam Aurora into our herd. With our small herd of Alpines, Auric is very closely related to a large number of our does. If you are interested in Auric, contact Casey for details.